The airport of Brno-Tuřany is a fairly compact airport located 7.5 kilometres southeast of Brno. While Brno is the second biggest city in the Czech Republic (Prague is the biggest), this airport serves only a very small percentage of flights into and out of the Czech Republic. Recently, this airport has shown a reduction in the numbers of passengers, and only around 4 – 5 per cent of all the flights to the Czech Republic depart and arrive there. Many passengers journeying into the Czech Republic prefer to fly into Prague or, for those that live in Moravia, many fly from the airport in Vienna.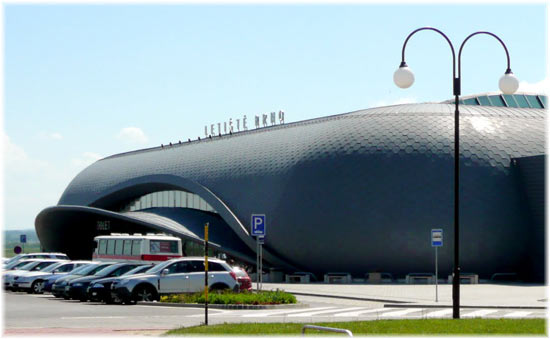 You will discover a car hire booth at the arrival desk and an info kiosk called 'Air Service Brno' that also provides flight tickets and a currency exchange service. There's a very basic cafe available as well.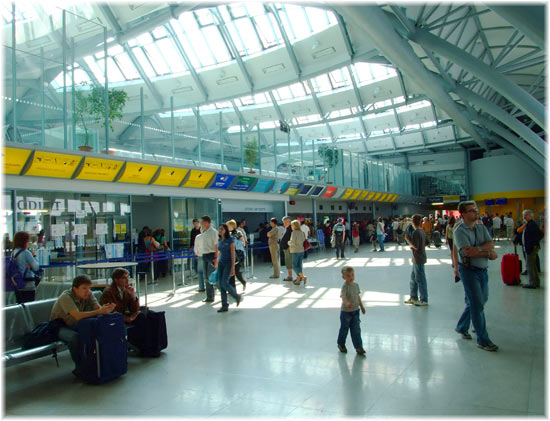 Ryanair has scheduled daily flights to Prague from London Stansted, Wizzair flies from London – Luton, Eindhoven, Rome Fiumicino and SmartWings flies mainly to holiday resorts in Bulgaria, Greece and Spain. A few other airlines fly to Brno Airport from Moscow and other Russian destinations.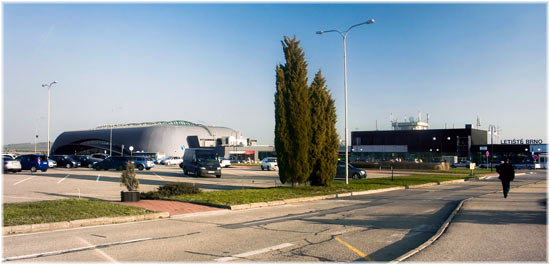 Visiting Brno
Brno's a big rambling city, and most sights are located within its' central core. Most renown is Freedom Square (náměstí Svobody), linked to the railway station via Masarykova ulice. Cabbage Market (Zelný trh) is west of Masarykova, and this is the town's biggest square. Cars can not get into the Old Town, although tram number four passes through with scant regard for any pedestrians in its' path.
This city is sufficiently small for walking. Every hotel, restaurant and sight are near one another, so you'll probably not need to utilize public transport. The sole exception might be travelling from and to your accommodation.
Should you require public transport info, the Office for Tourist Information can offer a helpful map. Brno boasts an extensive network of buses and trams (www.dpmb.cz). Ticket prices range from 14 CZK, for ten travelling minutes on 1 bus or tram without transfers, to 18 CZK, for fifteen minutes inclusive of transfers, and 22 CZK, for sixty minutes including transfers. Tickets are purchasable at tobacconists and kiosks or from yellow ticket machines at several stops. Also, you can purchase 30 CZK tickets from any driver, which permits sixty travelling minutes inclusive of transfers. Make sure you validate your ticket upon entering the bus or tram.